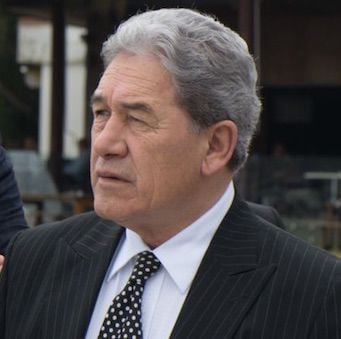 New Zealand Foreign Affairs Minister, Winston Peters says his country recognizes West Papua as a part of Indonesia.
He made this comment when asked about New Zealand's stand on the West Papua issue where Vanuatu is spearheading efforts in support of West Papua, during his recent visit to Port Vila.
"If you were the examine the economic and social condition of West Papua per capita as opposed to PNG, even PNG would acknowledge that their (West Papua) performance is higher than PNG's.
"PNG is the neighbor of West Papua.
"And I think as a Polynesian, or Melanesian or Pacific concept, the first person I'd be consulting on an issue like that is the nearest neighbor to the issue that might be the problem, namely PNG.
"So all I was trying to say is let's not underestimate the emotional sincereity of the Vanuatu people's feeling on the issue but never at the same time overlook how deeply concerning this issue is to the nearest neighbor, Papua New Guinea," Mr Peters said.
He continues that the Indonesian Government should be worked with to look at its programs of improving the lives of its people.
"But what we do not want, surely is to have PNG, that is soon to put on APEC, having all this anxieties of being condemned by its own kin, namely fellow Melanesian countries.
"We are from the most southern part of Polynesia, New Zealand, but we see it that way, in a sense.
"Our job is to try to facilitate at ease a longterm comfort with this issue where the people concern in this issue, people of West Papua, where their conditions are improved.
Mr Peters says New Zealand is dreading very carefully on handling this issue.
The Minister was responding to a question raised by Kizzy Kalsakau from 96 Buzz FM on New Zealand's stand on West Papua.
Vanuatu is the only country in the world that has been in the forefront of this issue in the past to see fellow Melanesians gain political freedom and the stand has been supported recently by other countries in the Pacific.
Source: Daily Post Vanuatu